Is Zelle Safe?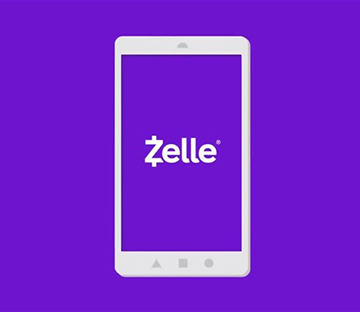 Over the past years, payment applications that allow people to perform money transactions just in a few clicks have gained significant popularity. Therefore, it is so important to assure oneself of the safety of such an application so as not to fall for the tricks of fraudsters and lose money.
Perhaps you have already heard about Zelle – one of the popular payment apps. But how does it operate? Is Zelle legit and safe? Or is Zelle a scam? Let's go into the matter and find out whether it is worth using the Zelle application!
What Is Zelle?
Zelle is an American service for transferring funds which was launched in April 2017. This network is owned by Early Warning Services and operated by some of the biggest American banks – BB&T, Capital One, Bank of America, PNC Bank, JPMorgan Chase, Wells Fargo, and US Bank. The service appeared in 2011 and was called "ClearXchange." Initially, the ClearXchange was operated by Wells Fargo, JPMorgan Chase, and Bank of America. In 2016, it was sold to Early Warning Services and rebranded as Zelle.
How to Use Zelle
Zelle can operate as an independent app and be integrated into a banking application. And so, you can use Zelle in one of two ways:
- Download the app on iOS or Android;
- Register a Zelle account through your banking application.
And now, let's consider the functionality of the application. On the main screen, there are 3 buttons with the inscriptions "Send," "Request," and "Split." Below there is info on how you should use Zelle to send money.
You can transfer money by specifying the email address or phone number of a recipient. After that, the application shows you the message, "Are you sure?" and warns that if you agree to send funds, the payment cannot be canceled.
As soon as you click "Yes," follow these 4 steps:
Enter the amount of money you want to send
Click "Review"
Fill in the line "What is it for?"
Click "Send"
To request funds through the Zelle app, you need to activate the application to access the contacts of your phone. After that, follow these 3 steps:
Specify the amount of money you want to request
Fill in the line "What is this for?"
Click "Request"
How Does Zelle Work?
In essence, the Zelle app works as an intermediary between you and a recipient whom you send monetary means. The transfer involves withdrawing funds from your Zelle account and then depositing money to the recipient's account (which they authorized). The main purpose of the application is to send money to the dearest people and get funds. However, Zelle provides its users with an opportunity to use some additional features: to get money out, top-up a mobile number, and pay for some features on social networks or in computer games.
But not everything is rosy in the garden. Despite the external ideality, the application is fraught with certain danger to its users. On the Internet, there are a great number of negative Zelle reviews of users who have suffered from Zelle app scam. This applies to deceitful messages and calls with notifications of fraudulent activities in the account of a Zelle user. Let's discuss such fraud in more detail and consider how it occurs.
First, a fraudster calls you from a fake phone number, which appears as a bank number so as not to arouse suspicion.
When you answer the call, the fraudster identifies oneself as a banker and informs you that some fraudulent activities have been detected in your account. However, (and behold!) they can solve this problem right now while speaking with you on the phone.
After that, you are asked to tell them a verification code that was just sent to you via text message. So, you receive a message with the code and notify it to the "bank employee." They say the problem is fixed and wish you a nice day. And the trick is done!
Thus, having all the necessary data, the fraudster easily gets access to your personal account. Then, scammers reset your password, block the account, and manage your money as they wish.
Thousands of people have already suffered from this Zelle scam. Be careful, do not fall for such a fraudulent scheme, and do not share your personal data with anyone!
Disadvantages and Red Flags of Zelle App
To use Zelle, both you and a recipient whom you transfer money have to setup Zelle. In case you attempt to use this app to transfer funds to people who do not have it, they receive an email message with a link to the application. In case a person does not set up Zelle within some time, the money transmission is repealed, and all funds get back to your account.
The greatest difficulty with Zelle is its setup. The developers convince us that everyone can use the application easily, although, in reality there are lots of restrictions. Please note that even in case you already have a bank application with a supported Zelle's partner company, you still have to set up a Zelle account, as it is not integrated with the application. Also, if your phone number is associated with another account including a ClearXchange, you need to contact the company to disable the account. To say more, the size of the application is truly large – 440 MB! Not everyone has such space to install the app on the phone (there is only a mobile version). Besides, you cannot make use of Zelle via WiFi. Consequently, you must have a high-speed Internet connection to use the application.
Zelle's official website claims that you can send and receive money "in minutes." Although in reality, the time of a money transfer depends on which bank you and your recipient have. If the banks are the same, the transfer will be made faster. Otherwise, the recipient can wait for money for hours or even several days.
Many Internet users have lost large sums of money (hundreds or thousands of dollars) due to fraud using Zelle. The scammed users said they lost money when they used this service to transfer funds to unknown people. The fact is that some online sellers ask buyers to pay for their purchases through the Zelle application. So when a buyer pays for the goods, such a seller receives the money, disables Zelle's account, and simply disappears for good. Thus, the buyer is left with nothing – does not receive any goods and cannot return the money or somehow hold the seller accountable. And banks that are supported by the Zelle app cannot help victims of such a fraud. The point is that they have no legal engagements to do this because the buyer agreed to send the money of mere motion, and it was an authorized transaction. In other words, Zelle does not provide any fraud protection to its users. That is, you should use the application only to send money to people you know well.
Another disadvantage of the application is the inability to return money if you make a mistake in the recipient's phone number or mail address. Therefore, it is advisable to carefully check the information that you enter to send money to the right person.
Is It Worth Using Zelle?
Taking all the aforesaid into consideration, it can be said with confidence that Zelle is an insecure application fraught with scam. A large number of people have declared that they lost a lot of money using this app. Even if you send money to someone you know quite well and who is dear to you, it does not guarantee that the money will reach the recipient without any problems. So, it is not worth using Zelle. After all, there is a fair number of safe payment processing networks that you can use for transferring funds. Take care of your finances, money doesn't grow on trees!