Everything You Need to Know About PayPal Scam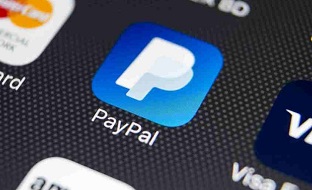 Facebook Hack/Scam
Virtual scammers can easily cross any borders, so, really, everyone is in danger of getting scammed by someone nowadays. It goes for anything, any platform, site or service. Facebook accounts are getting hacked everyday by the thousands of swindlers, craigslist PayPal scam is still a common thing. While we are talking about Facebook and PayPal, a new way of scamming, involving these two services, is getting more and more widespread and troublesome.
In order not to get scammed, it is necessary to keep a vigilant track of all kinds of fraudulent schemes. While scam using PayPal is nothing new, new ways of fraud appear all the time. This scam in particular caused a lot of outrage and media coverage. The British National Center for Fraud and Cyber Crime had a PayPal scam report that cases of scamming of gullible Britons through the Facebook social network using the PayPal payment program have increased in the country.
Criminals invented the following scheme to "scam" the naive citizens. Scammers hack a person's Facebook page, change the account password and mobile phone number to which it is attached, and then send a message to the victim's friends asking them to accept the payment through PayPal. Then they ask to transfer the received money to the bank account.
As soon as the money is accepted through PayPal and sent to the victim's bank account, scammers resort to the right of a refundable payment on PayPal. The victim does not have time to blink, as the money from their account quickly goes to irretrievable virtual space around sum together with a small amount of money which was asked to be provided to the account by the scammers.
One of the victims of the new fraudulent scheme from London has already lost almost 4 thousand euros.
As you know, scammers quickly and easily adapt to any barriers, inventing cunning "answers" to everything new; there is always a way out for them. Many European countries have laws that are strict to the use of Paypal by their citizens, which actually helps, since many of them do not allow for any refunds, which stops this scam from troubling basically any citizen of Eastern Europe. Yet, PayPal scam reporting is still a thing there, it's not like they are completely protected from it.
Yet, whether you live in Eastern Europe or not, we highly advise you not to lose your vigilance, especially while using social networks. Any tempting offer (especially if it's too tempting!) should be treated with caution, and regarding suspicious friend requests - immediately decline them, before they use your personal account for their ingenious purposes.
Fake Apps
Experts from the German company Trend Micro published information about new malicious software developed by the unknown attackers for the Android platform. There is also a version for iOS, but it is much less common, because in the operating system of Apple there is a serious defense mechanism in place, as well as a ban on installing third-party software not from an official source. A malicious program is aimed at stealing data from German users, but it is possible that new versions will appear for other countries of the world.
The visual interface of the new program resembles a mobile client for the PayPal payment system. Many elements really work, all the settings of the mobile client correspond to the original settings. But since you need to enter personal data (login and password) to work in PayPal, theft of the user's personal data takes place. Interestingly, the attackers began to develop exactly the version for Germany, because there is no British localization for malicious software.
Initially, the installation occurs after the user receives a message in the mailbox that the PayPal client is out of date. It is necessary to update. The letter is really designed in the style of the technical support of PayPal, so it will be difficult to recognize the trick. During installation, the application asks for administrator rights, which does not cause any suspicion in a lot of users. Trojan will hide itself from the list of installed programs, even if the user refuses to grant the necessary rights. Then it will use PayPal scam emails to steal your information thus leading to stealing your money.
There is a Trojan program not only for scamming PayPal accounts, but also Deutsche Commerzbank. There is another version of malware, in which the interface resembles a mobile version of Flash Player. But in fact, officially such client has ceased to be developed since 2012. Adobe recognized the futility of such software. Researchers from Trend Micro also found small mobile games, which also masqueraded the Trojan in question.
Installing one of those apps allows them to: read your SMS, MMS, VK, Facebook, Twitter, Hangouts, Google+, WhatsApp, Skype, Viber, Hangouts (former Google Talk), ICQ, IM+ and IM + Pro, AIM, Jabber, MSN, MySpace, Yahoo!, Gmail, browse the sites visited by you via Google Chrome, Opera, Firefox. Get access to the list of calls and the location of the phone. And this is just a small part of all the information that is granted to the scammers just because of people allowing administrator rights to the app, which should never be done.
How to Avoid Getting Scammed
To be secure, report PayPal scam email that may be hacked, report PayPal scam of any sort, you cannot be too cautious when using online payment services. Especially when scam on PayPal is a regular thing, thousands upon thousands of accounts are hacked every day. Do not download any suspicious software, always check who is the developer of the app you are about to download, this is crucial. Even when it comes to some simple and harmless games for your phone. They may look innocent, yet they may hide a Trojan program inside, or any other type of software that may steal your information. It is especially true for all the Android users out there, since the Play Market is such a wild wasteland, you can never be too cautious while using it.