Is MyLife Legit? A Thorough Inspection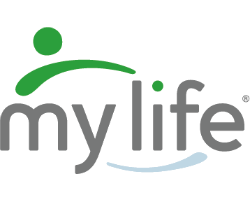 When you surf the web, the first thing you need to remember is Internet-security. Are you protected while casually browsing for a needed result? Do you think scammers don't know how to get to you? That's what I thought, too.
I am a confident computer user, yet even with all verifications, double checks, anti-malware, anti-spy, and anti-virus systems, I can't be sure of my security. Did it happen to you to download an "infected" app or accidentally click on an ad banner that leads you to a scam site? Even the most advanced users have been there. And there is nothing shameful in it.
But what if I tell you there are far more dangerous things than catching a Trojan or a worm? What if the scamming is so severe enough, it hijacks your confidential information and makes a criminal record for you? Yes, you heard that right! Today we will talk about the MyLife scam, and you will learn how to remove yourself from MyLife in case you've got into that system.
What Is MyLife?
MyLife is a social network that claims to connect people. It works just like Classmates.com (whose CEO faced the same legal issues, by the way). The site originally pursued the purpose of uniting people who lost connection, for example, distant relatives, lost classmates, childhood friends, and citizens, unfortunately, separated by fate. You can search a person by their full name, as well as receive a message who searched you and text them if they happen to be your long-lost friends.
The idea sounds good, wholesome and helpful, but additionally, MyLife provides weird services. Users of this site claimed they were scammed by being trapped in the system that estimated…their MyLife reputation score in terms of criminal records! And the worst thing is that all of this information is false. People who had logged in on this site received strange warnings on them having speeds tickets, harassment, and even more severe crimes which, of course, they didn't have!
The system even managed to mess up your name, address, phone number, using your data as a bait to lure innocent people and demand a fee to "clear" your criminal history. It asked a fee of $14 minimum to get rid of false status, and when users try to click off this annoying notification and forget about it, the website would still send threats of exposing their criminal record, sending spam messages to closest relatives and draining their bank accounts without any notification! And worst of all, there is no way you can remove MyLife profile. So, is MyLife a scam? Absolutely yes!
Is MyLife Legit?
To those questioning, "Is MyLife safe?" or if it ever was safe (because some sites can be hijacked by hackers and turned into malware site for scamming purposes), there is no record of that. There is no positive information about this site anywhere which means that developers and the CEO didn't even team up and condescend to buy or create fake reviews. Generally, you will find only complaints of clients whose rights were violated, who suffered from public offense, violation, and scamming. Here are the most popular claims from MyLife reviews that will show you what exactly may happen if you log in to this scamming website.
1. It uses your private information. To create an account, you do need to provide an app with information on your full name, age, and address, as well as your date of birth and current workplace. Behind no circumstances should you share such private information on any site! For the sake of Internet security and your comfort, advanced users recommend coming up with a fake name online, use a different date of birth, never name your work position or specify your location. As you can see, it's not a fantasy of a neurotic person, but real risk of leaking your information.
2. This site spams you and your relatives. It seems as if MyLife uses your Facebook friends list to send them weird emails with false information. Once you create an account in this app, it automatically bombards you with information about your long-lost peer. But one interesting detail is that you don't know them at all. As soon as you proceed with your first payment, MyLife creates an illusion of demand, making you proceed with the second payment to find out who searched you. Those people are just profiles with random names, random photos, and locations. You do not want to click there.
3. Mylife steals from your credit card. Users often complain that the entrance fee costs only $1, but regardless of whether you've unsubscribed after a free trial or not, it will silently continue eating up your money. Clients also shared the story when their fee was maximized to $50+. When they called the line and asked an operator how it could happen, they come up with blatant lies, such as, "You had signed for two memberships but unsubscribed only from one." Be aware of this system! Once you fill in the information about your credit card, it will automatically charge you money no matter your subscription status.
How to Remove Information from MyLife?
Some users complain, "MyLife refuses to remove my information! What can I do?" Unfortunately, not every client could get rid of this subscription if they linked a credit card. The only way you can unsubscribe is by persistently hitting the line. You can also stop answering threats, connected with your criminal status because it is not true. You may change a credit card or demand a refund no matter what. If the manager refuses from paying your money, the only way to get it back is to inform the scammer that everything is being recorded and you are ready to take this case to court. Since they already have enough applications and clients ready to sue the company, I doubt they will be stubborn after that. By no means you should pay an additional fee to "clear out your history." That's not how it works.
What Is MyLife Reputation Score?
MyLife reputation score allegedly shows your citizenship status in terms of criminal records. Even if you are clean and haven't even received a speeding ticket, the history will say otherwise. Don't believe this scamming site. If they demand money, take screenshots, record every phone call and take this case directly to court. If you are being harassed or threatened, call the police immediately without warning! Unfortunately, many clients said they were threatened to be exposed to having a criminal record, and this city has a small business, for which reputation is everything. This man sued the company as well.
Things don't look good for MyLife.com. Right now, the CEO of the company is being sued but denies all the allegations. Remember that you can protect yourself only by preventive means. Never answer stranger calls, don't subscribe to any seemingly reasonable sites online without checking reviews, never share your personal information and always delete accounts you don't use. Be safe and good luck!