IAPWE Review: Is It a Scam?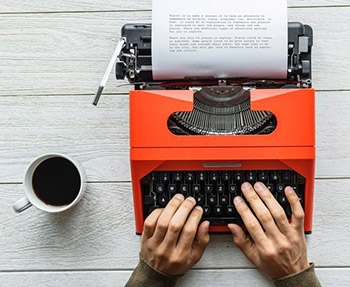 Nowadays, you can hardly find a person who has never heard about online jobs. The Internet is full of various jobs for those who want to earn money without living their homes. Unfortunately, most of those propositions are a scam. No matter how hard the police and activists try to fight against scammers, they always find a way to deceive more people. Frequently, scammers play on our natural desire to have more while doing less. This is why, in the majority of cases, scammers promise high incomes and almost have no requirements. But other types of scammers use smarter methods of deceiving their users. For example, IAPWE. They claim that are fully legit organizations that help writers and editors earn money. However, most of the IAPWE reviews claim that this is a scam.
What Is IAPWE?
First thing first, to find a clear answer to the question, "Is IAPWE a scam?" we need to dig deeper into its history. So, what is IAPWE? As you have guessed, IAPWE is just an abbreviation, and they call themselves the International Association of Professional Writers & Editors. According to their website, they claim to help writers and editors by providing them with helpful ideas and resources in various forms. Also, they claim that they are always in search of talented people who will be able to create various content for them. Of course, they didn't forget to mention that they are going to pay a competitive wage to their writers and editors. Furthermore, they also claim to provide useful resources, helpful tools, and networking opportunities for their writers and editors. A curious fact is that they have also mentioned that they aware of their users of potential writing job scams.
Suspicious Things About IAPWE
So far, so good, right? At least, there are no direct proofs that IAPWE is a scam project. However, even though there is no direct proof, there are things that look way too suspicions. We have analyzed many IAPWE reviews, their website, the mechanism of their work, and various other aspects to answer for sure, "Is IAPWE legit?" In this part of our article, we will list all those suspicious things, and it will be up to you to decide whether you see those as red flags or not. Also, in the end, we will share our opinion concerning this question.
1. Generous advertisement and promises but low requirements
As we have said before, one of the main features of scam projects is that they always promise a lot to their possible users. You see, generous promises attract more people. Thus, the more you promise to your potential workers, the more of them you will have. However, the overall quality of those workers will be decreasing. This is because while promising a lot, they don't set any requirements. Yes, you need to get registered and must send a piece of your writing to them. However, the registration is very simple: you will need only your email, name, and select the desired position. Also, according to reviews, some users have sent pieces of writing with huge mistakes, even though they still were accepted. So, at the very least, IAPWE has a very questionable selection policy.
2. Pay to get
After attracting people, all scam projects search for ways of draining money from their users. To achieve their goal, they use various methods. As you have guessed, the IAPWE uses a couple of those methods. Firstly, you will have to buy their analog of premium membership to get all that they have promised in their advertisements and on the website. Secondly, they use huge discounts, up to 80%. So, the price for this premium membership is not that high. However, according to reviews, even after paying for a premium membership, they didn't receive even half of the things that were promised. With some users, they only shared one absolutely not related to the IAPWE job site.
3. Long waiting time
After applying for a job, most users had to wait for more than one month to receive a reply. This is suspicious because most of the legit companies send answers in a week or don't reply at all. We are not going to speculate on this fact too much because there can be plenty of reasons why they have such a huge delay with their replies. However, keep in mind this fact because it definitely doesn't tell anything good about this company.
4. Random people's faces
This one is huge. In Twitter, we have found a person who claims that IAPWE stole her photo and claimed that it belongs to one of their staff members. They used it on their staff page. Of course, shortly after the scandal, they have deleted this page. Ask yourself, why would a normal company do that? Does IAPWE have something to hide? Maybe they don't have workers at all? Or their staff members want to remain in shadow. If so, then why? This scandal arose too many questions that have never been answered.
5. Catchy words
Remember, all scam projects love to use catchy words. Even the name of this company sounds very ambitious and, at the very least, claims that this is an international company. Also, on their website and advertisements, they not only promise but also use specific words that should attract attention by themselves. For example, they call those who paid for membership "certified writers and editors," and offer to use a "special personal discount." Very appealing words, right? They use those words to impress their users and attract more of them.
6. Relatively dead website
While searching for "catchy words" and "interesting" propositions on their website, we have found out that it is relatively dead. The last news and updates on their website were posted no earlier than in September 2019. Even though we have found a pretty active Twitter account, this fact in no way compensates another fact about their website. According to their address, today, they are operating from one of those Starbucks coffeehouses in New York. Furthermore, according to their recent addresses, they used to work from a UPS store and in one of the apartment buildings in Albany, NY). So, as you can see, even their website is filled with suspicious things and possible red flags.
7. Bought comments
Some users reported that they saw bots in comment sections under topics that discuss a question, "Is IAPWE a legitimate company to work for or not?" Normally, workers never fight for their company in comment sections. However, paid bots are always ready to "defend their company's name." Therefore, topics about IAPWE are filled with expressively positive comments about this company and negative ones about those why question their legitimacy.
So, Is IAPWE Legit?
Yes, and no. You see, I doubt that they have any problems with the law. After all, they have existed for quite some time. However, they are definitely not what they seem to be. When you contact them, you believe that you apply for work. Unfortunately, in real life, it is just a website that tries to pull jobs for its users from all possible sources. They post that job offers on their board. So, IAPWE is not a scam, but there are many other more reliable and, at the same time, free websites with job boards. We also heard that this website is stealing its users' data, for example, PayPal accounts. But we weren't able to find any proof. Therefore, we don't think that this is the case with the IAPWE. So, altogether, we DO NOT recommend you to spend your time and money on this website.