Non-Dating Scam Stories: Amazing and Disturbing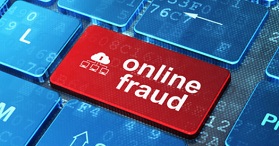 Many people don't have enough time to find their soul mate in today's world. And there are no suitable candidates among friends and acquaintances in their social circles or maybe they hesitate to get acquainted on the street. And here the dating sites are coming to the aid. But, unfortunately, not only husbands of wives can be found on dating sites, but liars, and fraudsters as well. The scheme of their work is simple but always very effective: the first thing they need is to win the men's trust in order they to fall in love with them and then wait when they voluntarily will send money to them.
It is quite difficult to recognize an experienced fraudster because they use a variety of methods of seduction, but the goal of internet scam is always the same: they don't need you but only your money. Be careful! Most scammers are very knowledgeable in psychology and know a lot of subtle tricks how to trap you.
Internet scam stories
So, you have to pay attention to and, best of all, immediately block women who write a letter, in which they offer their love, promise to meet and get married, of course. In this letter, there is a standard set of phrases about the great love that pierced her heart from one look at your photo and promises of eternal love. Believe us, there is no sense in answering such a letter.
Also, you can receive letters where they ask for financial support or tearful beg you to take them from some African country. In return, you will be promised endless love and so on. It is weird enough, but such letters come to men very often. Read this letter, smile and don't pay attention to it.
Now we will show you some fraud scams stories that can be used on dating sites.
Small crooks
In large numbers of scams on the internet, there are fraudsters who use mostly female profiles and ask men for small gifts or amounts of money under the guise of "I have nothing to eat", "I don't have money on my phone, send me some", "I'm sick. I will get my salary tomorrow. And I have nothing to reduce the temperature" and so on. After receiving the desired, either they stop communicating or continue receiving "help" from simpletons that have fallen into their spell, supporting their needs. Usually, their extortion doesn't exceed a couple of hundred dollars and the victims are well-off men aimed at finding relationships without obligations.
The key feature of such a fraudster (or a scammer with a female avatar) is that a girl will never go to direct contact via phone or video call and will avoid questions about herself and requests for new photos.
Fakes, bots, spammers
They use externally attractive and real profiles that are full of explicit hints on intimate moments and relationships without obligations. But in the process of communicating, after the 4-6 messages, girls send a link on a certain site that contains their photos without censorship and it is more convenient for them to communicate there. Access to the site may demand an SMS, the cost of which reaches a couple dollars. Of course, most likely, that a chat with her is programmed for typical phrases of a robot. Try to say hello to a "girl" several times in a row — she would answer all your greetings as if nothing had happened.
In other cases, you will get links to viruses, advertising materials or websites that will show you fake pages. All this is innocuous enough, but it may give a lot of unpleasant emotions. By the way, you will never find such kind of scam on romancecompass.com because all the girls are verified when the profiles are opened.
Extortionists and blackmailers
This category of fraudsters specializes on collecting compromising private information about victims and then threatens to disclose it if a victim doesn't send the required amount of money. However, romancecompass has no such a scam, but other dating sites have. And we want to warn you that most often victims of this kind of scammers are married men or men in a relationship who are looking for love without obligations. An offender provokes a victim to provide intimate photos sending pictures downloaded from the network as if it is her photo or sends her photos without a face. By the way, an attacker finds out whether her interlocutor is married, what his place of residence is and year of birth, and asks for several intimate photos.
After that, the extortionist sends all the personal data, thereby letting a man know that she may spread compromising information among his relatives and friends. So, a man has no choice but to agree to the terms of an extortionist since reputation is dear to everyone, and information about treason or intimate photos is guaranteed to destroy the family and spoil a relationship with many acquaintances.
Danger in reality
Of course, the danger is not limited only to the Internet. It is also transmitted into real life when acquaintance gets a continuation and a real meeting occurs.
Men often become preys of girls, who clearly hint at the intimate continuation of the evening, but, at the same time, don't hesitate to take their money. A man pays for his lady everywhere — in a cafe, for new clothes, for a gift, in a nightclub, etc. And she just quietly and imperceptibly leaves him, while he thinks about the unfulfilled hopes of a passionate night.
How to protect oneself?
So, do all above mean that there is no chance to find love on dating sites? Of course, it is not. An acquaintance on the Internet is not more dangerous than dating in real life. After all, you can be deceived, robbed, hurt, left or get financial harm in reality as well. The main thing is to observe elementary precautions. Don't be too gullible to strangers and use proven sites from the list of top-level dating sites. Even if it seemed to you that you have met the love of your whole life. Just wait a little bit. Disappointment will be much more painful than your expectation. In order not to fall into the clutches of scammers who hang out on dating sites, it is necessary to observe a few simple rules.
Don't open little-known links that an interlocutor asks you to click from the very first message.
Remember that all the profile data may be fictitious. So don't believe in everything until you see a person in reality. Carefully "retouched" in special programs photographs are found among most of the user profiles, so don't flatter yourself if you see a beautiful woman on the site. It is possible that this is not her photo, but a photo of a model or some star.
Don't rush to give your phone number, e-mail address and tell in detail where you live. If you have any doubts about the dishonesty and insincerity of a new acquaintance, then don't hesitate to stop communication with her.
You must be extremely careful. You, of course, can visit dating sites, communicate with people you like, but most importantly — be as attentive as possible.
We hope that after reading this article, many men will make a conclusion for themselves, and will not be victims of fraudsters. Of course, it's impossible to describe all the tricks of scammers, as these cunning people come up with more and more new traps every day. So, it is better to use romancecompass where there is no scam. You will feel safe communicating with girls.