Fake Dating Profiles Will Now Be Now Easily Detected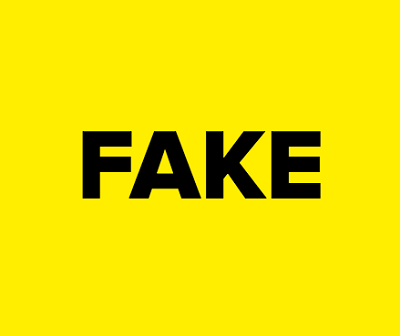 Even in the era of social media and Internet awareness flourishing, it is still quite hard for some people not to get deceived by scammers on dating sites. Fraudsters create fake dating profiles and use the naivety of their users blinded by the power of love and emotions. Is there any way out? Of course, tried and true services that take care of their users' safety and online algorithms able to detect fakes will help in this case. Excited to know how to the new checking system works? Then read below to find out more details.
How scammers use fake profiles
In most cases, the scam process has a familiar pattern and can be detected is you know how to spot fake online dating profiles. Scammers seek for many or personal information to involve in illegal schemes, so that is what they will ask for, either openly, or by deceiving users. The profiles that were created not with an aim to find a love of your life will most probably contain fake profiles pictures. Later we will talk about how to spot them.
A person having bad intention will register on the site using fake information and seek for vulnerable victims. Those can be either the younger generation or elderly people that fall easily for beautiful words and big promises. Later these people can open not only their hearts but wallets without even noticing their participation in a scheme. At this moment, they become involved in so-called «rom-con» scams.
Its concept lies in making a person believe that a certain passion and close emotional connection has appeared between them and a person on the other side of the screen. Later this love game will play a bad joke with these poor people and if only they knew how to spot fakes at the right time, so many hearts wouldn't have been broken. Scammers usually work according to the same algorithms, otherwise, they would seem suspicious and lose a common bond with the interlocutor. They can communicate with a person from several days to several months and nothing would reveal their real plans. And as soon as the person's guard is blindfolded, they make a final step and receive what they were striving for.
For example, after a few months of communication, a deceiver can ask for a photo of a victim's id card or passport, explaining it by the wish to make them a surprise and buy tickets for a plane. Of course, your personal details shouldn't be passed to any third parties and when you are being asked for this, know that you are dealing with one of the fake Tinder profiles.
Another way to discover a person's personal information can be by asking about it during a longer period of time. For example, one day the scammer asks you for your date of birth as if intending to make you a gift, later, maybe even in few weeks, they will want to know your place of living and what property you own.
Why is detecting fake profiles so important?
One aspect of this problem is that people lose money that will be very hard to get back. Even in the case of finding a scammer and proving their guilt, not always people can get a refund. Experts state that in the United Kingdom more than 10 thousand people suffered «rom-cons» since 2017 losing an average of $15 thousand. It means that people are still unaware of possible bumble fake profiles and danger that is waiting at every step.
Another side of the issue is that people often get embarrassed to speak about their scam cases. Not all people can turn to the police and show them the proves of conversation which can sometimes get very personal and intimate. They are not only ashamed to share their experience and ask for help, they feel a certain psychological trauma and it gets hard for them to believe people in the future. As a result, there can be much more scam cases in reality but not all of them can be registered and followed. People keep silent and it makes matters worse because they could share their mistakes instead so that others do not repeat them.
How to spot fake dating profiles
As it has been already mentioned, there still ways to find out whether you are dealing with a scammer. Fake profiles can be detected by photos borrowed from the Internet or other people. To check the photo of the owner, you can use Google image search, just insert a photo in the system and it will show whether this is a standard photo from the online stock or maybe it is of another real person. You can also google the person's real name, chances are you will find their account in other social media and check the correspondence between the data.
However, some dating apps do not allow to share phone number or links to other social networks directly in the conversation, there still ways to do this. Do not be afraid to ask for this, explain to your interlocutor those are simple safety measures because you would like to trust them. Passing such information can be done by decoding it which you can decide on with the person themselves. Remember, a scammer will never agree to give you any other personal details except for those they show in a dating profile.
The final advice is to use only verified and respected services so that you do not need to worry about anything. Although, we have never heard of any romancecompass scams or any other big sites having problems with their user's policy, stay on alert always! Forewarned means forearmed.
How new algorithm detects fake profiles
The progress does not stand still, so experts from the University of Warwick have come up with an algorithm that will most probably make the lives of all of us easier. Their project basically is an Artificial Intelligence-based algorithm trained to detect fakes. It uses their most common features and possible vulnerable elements that every fake profile has. Scammers can never predict everything, so they do the same typical mistake as there is no way to cover the traces completely.
The artificial intelligence analyzes the data connected with demographic, bio description and photos, of course. It was trained on the base of comparing the genuine and fake accounts collecting information about how real people lead their profile and where the scammers could fall through. First results of using the algorithm showed that is was able to give a 99% correct information about which profiles were fake and which were not. Although, the number of the profiles scanned, in general, was not mentioned. It was also reported that the algorithm did not manage to find any romancecompass scam.
So, the group of experts plans to introduce their invention to all dating platforms so that they prevent their users from getting into the trap of fakes. With the new technology, several step-long verification and policy rules, it is hoped that all dating sites will become safer and no scammer will have a possibility to create an account using not their real information and photos.
Such inventions will definitely make a dating market a better place to seek for love. People will no longer be afraid of dealing with scammers instead of passionate lovers on the other side of the screen. It will be a breakthrough in the development of online dating. Maybe, after so many years of people treating web dating not seriously, it is finally time to implement positive technology achievement into the industry to make people feel happier and less strained.