Real Dating Scam Letters and Stories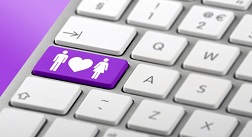 Scammers on dating sites can be a real threat. Unfortunately, a scammer can be found on any dating website, in social networks, etc. Professional scammers successfully earn hundreds of millions of dollars, rubles, euros a year, on their victims. They turn romantic dating sites into a kind of art form, the purpose of which is to profit from one of the most vulnerable needs of people – to be loved and to love. Romantic scammers so master their skills that even those who are usually not susceptible to deception become victims under the onslaught of professional tricks. In order to avoid scam letters on dating sites, it's not enough to be just cautious, you need to know and understand how they work to recognize a scammer at an early stage. And here is the example of scam letters:
21/03/2017: She writes fake biography
"Hello, Garry! I prefer real dating but, I liked your photo and, therefore, decided to write you. I think that you are an interesting and sociable man. Let me introduce myself. My name is Kate and I'm 27 years old. I was born on September 14th. I live in Moscow. I'm in divorce with my husband and we have a little daughter. I tried to get acquainted with local men, but I didn't like any of them. There was no understanding in our "relationships". So, I decided to register on the dating site and get acquainted with a man from the United Kingdom. You may ask why I need it. I want to find a pen-friend who can understand me and maybe something more. I visit the UK every year and the distance is not a problem if we want to meet. I want to continue to communicate with you. Do you have free time? If you have free time, how do you spend it? I want to know more about you and your character. Tell me about this. I think that you are a sociable and romantic man... Am I right? Write to my email address. It's faster and more convenient. Write to me and tell me a little about yourself. I hope to receive your reply. My email: …"
This is the first part of how Russian scam letters may look like.
25/03/2017: She hopes for a pity
"Hello, my dear Garry! To be honest, I didn't expect to get your answer because I prefer real communication and this is my first experience of dating via the site. I liked you and so I decided to write you. As you can understand, I'm not looking for boys, I need a real man. It's important to me to have an attentive intelligent man with a good sense of humor and a kind heart for a serious relationship. I think that English men appreciate family and it is on the first place for them. I want to meet a man who will love me and appreciate my good attitude to him. When I saw your profile I decided to write you. I will be very pleased to consider you my friend! I always try to meet new people so I have many friends and acquaintances. My friends say that I am an interesting lady with good sense of humor! I like to spend my free time with my friends when I have such an opportunity. Unfortunately, I have to work a lot because I want my little daughter has everything she wants. And her father doesn't support me and doesn't give money for her. But don't worry about it. I don't want to talk about bad things of my life with you. So, let's continue talking about something good… I like to cook. I even got special courses for this. I like listening to music, reading books and watching movies. I watch different movies detective, drama, thriller, etc. It depends on my mood. Do you have many friends? What kind of woman do you need? I'm waiting for your next letter. Please don't hesitate to write me more about yourself. Believe me, it is very pleasant to communicate with you".
Here everything is simple – she just wants to show you how poor she is.
27/03/2017: She is in love and wants to see you
"Hi, my love! I'm very glad to hear from you! Can you imagine that I'm sitting at the other end of the line, reading this letter and smiling? :) As always, I am very happy to receive your letter. Communication with you is the best that is happening to me in these few days. You can write anything in letters, but I want you to know that I'm honest with you. I don't like when people lie and prefer to tell the truth. I think that I fall in love with you! You are the best man I ever met!!!! I hope to see your answer every day. It's the real happiness for me! You're a kind man and I want to be with you. I hope that someday I will introduce you to my friends. I'm sure you'll like them. By the way, I will have a vacation soon and I can fly to visit you. What do think about it? :)) Or you can fly to me during my vacation. Please don't refuse me. I look forward to hearing from you with impatience".
As you see, she falls in love with you in a week. Do you think it is possible? Of course, no! Many dating sites are "attacked" by such women, but, for example, romancecompass has no such scams. It gives 100% guarantee that all women are carefully checked.
1/04/2017: She asks money
"Hello, my dear Garry! I often thought about you, but I couldn't write earlier. You have become a friend for me. I'm glad that I can easily communicate with you. I'm really happy that you invite me to your home. But baby, I have a problem. I need your help. Could you please send me 1000 dollars for the tickets? I really feel bad asking you for money. I understand that we know each other not so good yet. But our short time communication became very important for me! Of course, you can refuse, I will not be offended! But trusting me, you will show yourself as a real man. I'm very pleased to understand that I could meet such a gentleman. I think I'm very lucky! I would also be very pleased to have the opportunity to talk to you on the phone. What do you think if I call you one day? Write me your mobile number and we can write messages to each other sometimes if you don't mind."
This was the scam love letter format. As you can understand the essence of this story is to be extremely attentive and careful. The scheme can really be thought out, but scammers always skip some little things that should alert. And if your virtual friend asks you to pay for something, you must be 100% sure in this person.
Here are the recommendations for you:
- If a girl constantly complains about a bad life, it is worth thinking about it.
- Ask a girl to take a photo of herself with a face and she should somehow gesture in order to make sure that this is a real girl from a photo.
- And never sends money to a person you don't know. If you want her to fly, then just buy her a ticket online and don't answer scam letters where a girl is asking for money.
- Or just use the dating site romancecompass without any scam of this type.