How to Detect Ukrainian Dating Scam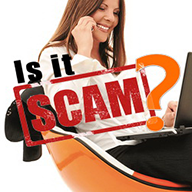 Stay safe – this is the number one rule for people who enjoy online dating services. Following some simple rules will help you to avoid scammers and feel safe while searching for love online. There is even Safe Online Dating Alliance created for you. The Alliance suggests dozens of stories, which may help you realize that you are on the wrong track or dating the wrong person, for example. I cannot say that online dating is much more dangerous than real life dating. It's new and often unreasonably withheld. Still, better safe than sorry.
Online dating scams in practice
1. You receive a sweet letter saying that someone is truly excited about you. It may be an extremely beautiful lady, who looks more like a top model if you are a guy. Single ladies are likely to receive a heart-melting letter from a successful man, perhaps a millionaire, or a caring and loving single father, who sounds too good to be truth.
2. They are likely to develop relationships and keep things going great. However, they are not likely to suggest you go on a date or simply meet for a cup of coffee. They also become highly emotional and make up creative excuses if you are the one who insists on the meeting. In most cases, this is because you scammer is from another country and hiding it.
3. As soon as they feel that the emotional bond between you is growing, they will probably share a kind of personal problem with you. And sympathy is not what they are looking in you, at least not the only thing… The problem may be based on the fake story about an ill family member or something that will definitely sound like an excuse for why they cannot leave their home (city or country).
4. The next stage of scams on dating sites arises when the scammer is sure that you are in love or attached strongly. In other words, they know you won't escape whatever happens next. At this stage, you will find out something heartbreaking about your beloved. It may be a problem she cannot solve without your help or something. Besides, scammers know how to sound desperate here. The problem is likely to strike you. In other words, it will sound like an emergency. For example, the dying relative, they've told you about recently. Some of the scammers are so talented that you offer financial help without them even asking for it. Otherwise, they insist on a reasonable amount of money that will help save someone's life.
5. This stage of dating site scams requires you being sympathetic and generous. They are likely to tell that they appreciate your help and hoping for the best but in some days or weeks, the situation will become worse (I mean the one with the dying relative). They will ask you for more money, saying that no one informed them on additional treatment costs or recovery costs or whatever. They will keep telling you such fake sad and frustrating stories until you stop paying for it or stop buying.
Detecting a dating scam
Do they claim the money?
Think about it… What would you do if you needed money? Would you ask for any financial help from someone you met on an online dating site? Hardly! No matter how good your relationships are your beloved is not the best variant to ask for such kind of help. Therefore be alert at all the times, especially when money pops up into your conversation. This is a bad sign, trust me. Every time you hear a girl asking for money online, stop and analyze the situation, because you may deal with a scammer.
Are they somewhere abroad and hiding it?
A girl who is really into you has nothing to hide. She wants a serious relationship and is likely to be upfront and honest with you. Thus, don't hesitate to ask questions if something bothers you. Receiving sweet letter from someone who lives in a different country is weird. However, the exception is when you are registered on an international dating site. In this case, there is nothing strange about talking to a cute foreigner there. All the users usually put the details on their nationality and country they reside in right in their profile. Besides, they have no reasons to hide their location. On the contrary, they usually enjoy telling about their culture and country. Keep that in mind. Following this strategy, you may easily check romancecompass scam possibility, for example. If there is no hidden information on their location and the location of their users, there is no chance you will bump into romancecompass scams. By the way, there is another way to detect Ukrainian dating scams – see if they have any hidden payments for users.
Well, it has a sort of logic.
Mind that your conversation or one-way romantic letters from a cute girl should always make sense to you. If there is a tiny sign that the texts are not really logical, be alert. The thing is that some scammers create a standard text to send it for all possible victims, instead of picking one born-yesterday-man and sucking all the money out of him. Thus, mind the letter which seems to be too general (as for a love letter); check if the girl is able to develop the topic you've suggested (scammers may respond to your letter with prepared in advance texts without any details or specific comments on what you've written).
I believe the chances to meet a fraud and face a dating scam at a local bar or via speed dating are the same. The key thing here is that we cannot trust someone we don't really know, no matter whether we met one online or offline.