The Portrait of a Romance Scammer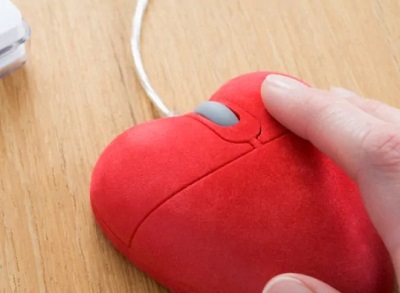 Who doesn't dream of becoming the lucky one who unexpectedly becomes the owner of a luxury car or a new apartment? Probably everyone dreams of it. And now, on this little dream of people, scammers profit without any effort and build new schemes of scams, which are rapidly gaining popularity. So, how to understand that you are chatting with such person? What are the signs of a romance scammer?
"You won the prize!"
Here is the first scheme of scam. It is often committed by a male scammer, but, of course, there are different situations. You are chatting with someone on a dating site and this person offers to participate in a deal to earn very big money. As a rule, imagining that you have almost become the owner of a valuable prize, this thought weakens your guard. In this case, you can give "extra" data about electronic account or transfer a few funds to the account of scammers as an insurance payment – they can ask to pre-pay the tax on prizes and winnings as if this is a requirement of the legislation. But actually, this requirement provides for payment of the tax AFTER receiving a prize or money, and happy owners of the gift must pay the tax on their own. But immediately after such a transfer, a scammer disappears since the mission is completed. He or she was not going to give any prize to anyone. Particularly greedy scammers, having already received some means, can once again contact their victims and inform them that the conditions for obtaining a valuable prize have "unexpectedly" changed and more funds will be paid. And the most interesting thing is that scammers don't use loud phrases, beautiful banners, videos and other methods of psychological processing to involve users in all these schemes; the whole point is that you allegedly can get huge winnings almost doing nothing.
So, never share your data with strangers because then you will ask everyone how to catch a scammer but will not get an answer. In most cases, you will never return your money back.
"I can teach you how to earn money/hack a site, etc"
Some still don't know about this kind of scam. Scammers know that many people want to get rich quickly or get to know some tips for making money that no one else knows. Imagine a situation, your new friend from a dating site sends you a link. But when you visit a site, it is easy to get a virus that blocks a computer. And to unlock it, a scammer offers to deposit the money to the specified account and this procedure repeats until the naive user turns to a specialist who cleans the system. But even then, it is likely that this will happen again. So, don't spare money for antivirus and be careful while visiting suspicious sites.
Don't believe any offers of a miraculous win. It is better not to trust strangers and their offers to earn money on the internet. This is quite logical.
Here is one more type of scam. How does it work? To get something useful from someone, a scammer uses various kinds of tricks. For example, this person can promise to teach you to read messages or hack someone's account on a social network. And here is the same scheme: a user should follow the link to some site. On the site, it is necessary, to indicate personal information, for example, your telephone number or all the data from a social network (including login and password). As a result, either your balance will become empty or you will lose access to your account. In order to return everything back, the user will be asked to send money for this. The result will be disappointing. Hacking/blocking accounts on social networks is a quite common thing. The essence of the crime is that a victim is required to pay a certain fee to access his/her account. Given that no one gives any guarantees, the cost of this "service" is very high.
Remember that nothing comes easy, so don't trust too tempting offers.
"Time is limited, you should hurry up!"
Scammers always drive actions, take time to think, force their victims to make a decision immediately, arguing this in various ways. In addition to psychological gimmicks, scammers have adopted the techniques of marketers who lure buyers with profitable offers. For example, the principle of "time is limited, you must do it as soon as possible" attackers use to convince their victims to act quickly, don't let them think or consult with relatives. These people are well aware that rational thinking and self-control fade into the background under time pressure. There is only a desire to gain something.
So, if someone on a dating site tries to get something from you and, most importantly, insists that you do it even faster, then you should be careful with such a person.
"Let me show you something interesting"
We can't show you romance scammer photos, but you can detect such a person on your own. Usually, men suffer from this scam. On dating sites, an attractive beauty sends a man her explicit photos, asking to do the same in return. The man sends photos with his face. At the same time, the scammer is trying to find out all the real contacts of the victim, especially the real accounts of social networks with his friends. Having received incriminating photos, the scammer begins to blackmail the victim with the fact that he will send screenshots and photos to all his friends.
Such a scam is possible online either. For example, you offer a girl to talk girl on Skype. You call and see a charming girl who is ready to do everything you want. Then she forces you to undress too. You, losing your head, undress and here it is! Your sex-video will be uploaded to the Internet unless, of course, you don't pay her.
You should avoid sending such photos if you don't want all your friends or family sees your photos.
"Please, help me!"
What is a scammer of this type? Look, there are such types of scam on the Internet, which are aimed at human psychology. More precisely, they simply play on the sympathy that forces people to give their money. These are insidious types of scam. How to recognize them? Internet begging is not what you think it is. No one will write to you just asking for food. Here everything is much more difficult. On dating sites, people send requests to help a sick child. Of course, no one would skimp in order to save the life of the poor little child. As a rule, there is all data for communication and personal account to which you need to transfer the amount of money. You transfer money, hoping that you save the life of a child but, in fact, you just replenish the account to some kind of cheater.
In order not to become a victim of beggars, try to always call back to charities and find out details or try to come up with questions to ask a romance scammer to check this person. Also, think carefully before transferring money. Sometimes scammers prepare too well for their work.
"I love you, give me money!"
How does everything start? It begins with an ordinary "Hello!" This could be a message on behalf of a cute girl who is looking for a serious relationship. Typically, it requires 2-3 months. After this period, "filled with romance and love", the romance scammer asks for help to solve financial problems. After the funds are credited to the account, the victim remains alone and is no longer able to get in touch with the attacker. So, be very careful about online dating scams.