Everything You Need to Know About Military Romance Scam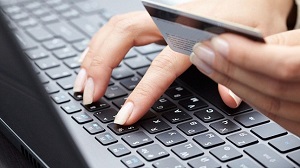 It doesn't really matter how old a woman is. Even if she seems to be mature and sophisticated, she still believes in love and hopes to meet a man who will be ready to have and to hold, in sickness and in health, for better or for worse. Every girl dreams about a fairy tale with her one and only. A military man matches the description of an ideal man, who is strong and self-confident, who can protect and with whom she will surely feel comfortable and safe. Chasing their dreams, even smart women can run into military romance scam, and almost nobody is safe from the scammers' well-designed traps because a few girls wait for the other shoe to drop, communicating with a reliable American officer.
A cover story of military love scam.
Scammers who work under this scenario, introduce themselves as military men, often of top brass. Usually, these are American officers who serve in Afghanistan, Iraq or Syria. The latter country is a tendency of recent days. Yes, scammers are informed of the political news. A man can be just a military man or even a military doctor. As a rule, they all are either divorced or widowed and bring up children on their own. A man who is able to raise children without anyone's help is an embodiment of true masculinity. It is very hard to distinguish military romance scam photos from other ordinary photos of military men. The main problem is that their profiles on dating sites will surely contain real photos of the true military men, in which they are dressed in the dress uniform with many medals and the insignia on it. They often write to their victims that the term of their service is coming to an end, and they will be able to go home in one of two months. However, they can change their story a little bit and write that they are waiting for a vacation in several months, and they want to meet with their "soulmate" during this time. In any case, they will describe everything so bright and artfully that a woman will not doubt an imminent meeting with the man.
In general, a rare woman can recognize military dating scam because, at the first glance, a man will seem a reliable serious person who doesn't arouse any suspicion.
Look at the name.
Pay attention that quite often, scammers use names, surnames and photos of real people, i.e. the real officers of the American army. The most commonly used names are William G. Boykin, Mark Martin, Karl.W. Eikenberry, Tommy Frank, Andy Thomson, Robert Duff Lopez, Miller Andersen Fenlason.
A person who uses military scam pics will give you their phone number without any problem, but if this number starts with +44 70, then most likely, you have run into a real scammer. These telephone numbers are most often used by Nigerian scammers.
What will happen next?
A woman will receive the most wonderful letters in her life. A skillful and well-educated scammer will make a woman feel, literally from the first words, that she always wanted to hear such things. He will try to fascinate as much as he can. The woman will be able to enjoy the whole gentleman's set of modern Casanovas: beautiful words, compliments, talks about their future dates, which will become the beginning of a new life for both of them. In general, scammers will try to do their best to get a woman to the state of half-melted ice cream. The man will successfully cope with this task in a rather short time because the saying that time is money is very valid for him.
As a rule, one month of close communication is enough to make a woman accustomed to the man and be ready for further processing. It resembles a recipe for cooking some delightful dish, doesn't it?
Scammers aren't just ordinary men but good psychologists who are well aware of women's desires. Love is a weak spot of almost all the girls, and, unfortunately, it serves as bait. Women lack tenderness, at heart, they are all romantic girls regardless of age, life experience and degree of cynicism. And therefore, kind words, compliments, and confessions make their hearts beat faster, and the brain refuses to pay attention to suspicious moments because the feelings come to the fore. Knowing this issue, the possibility of facing romancecompass scams is cut to the bone.
The development of the scenario.
When a woman has become accustomed to communicating with the man, to his affectionate words and compliments, when she catches herself thinking that she is waiting for his next message and warm words, then she is ready. Preliminary work of the scammer is over, and the main part of performance begins. The further developments can have some options, there are the most common ones.
The man has bought jewelry/ fabrics or something else that is inexpensive in the host country but has great value in your one, and he wants to send you a gift.
The man has found a suitcase with dollars/ diamonds during a military operation and wants to send them out of the country. Taking into account that you are the closest person to him, he will send this suitcase to you.
The man has rescued a member of the royal family/ local rich man and has got a lot of money that he needs to take out of the country, etc. He can even share military dating scam pictures with you as the proof of his words.
In general, the man has some values that he wants to send to you (for example, for temporary storage). After all, the woman is almost his wife, he loves her so much and so on. Since all this money/ jewelry wasn't obtained quite legally, he does not want to advertise his luck as well as pay taxes, etc. Therefore, he is going to ship the suitcase with the help of his familiar diplomat or with a Red Cross employee. The man can even write the exact date for delivery of a mysterious package. It is clear that the parcel will not come.
The home stretch appears on the horizon.
After a while, when the woman is already impatiently waiting for the parcel, the man will send a letter, informing her that the parcel is stuck in an African country.
Next, according to the scenario, the beloved almost-husband writes that it is necessary to pay a certain amount of money to send the parcel further. The amount may vary, depending on her well-being. Conclusions on her finances are made based on her same previous letters. He can ask for both $4000 and $800.
Along with asking for money, the man will make declarations of love, assurances that he is in a desperate situation, and this is the only reason why he has asked her for help. In general, a woman faces a massive psychological attack.
Unlike other dating sites, romancecompass.com takes care of their subscribers, that's why romancecompass scam policy prevents receiving such letters and protects their guests from the very beginning.
What to do in such a situation?
Categorically and firmly make it clear that you will not send any money.
Completely ignore all requests/ calls and do not succumb to this pressure. As soon as the scammer realizes that you will not pay, he will immediately leave you alone. Typically, these scams "handle" several potential victims at once, so as soon as he realizes that you will not be of any use to him, he will immediately switch to another victim.
You can mention the "scam 419" and make it clear that you know this term. This is how American law enforcement agencies call fraudulent practices, which are used by Nigerian scammers.