New Facebook Scam to Avoid in 2019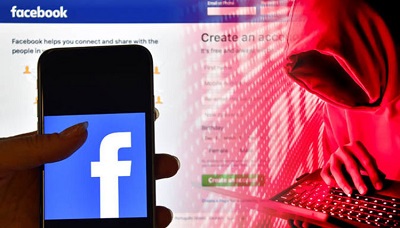 Profile Visitor
Let's start with the latest Facebook scam that a user can encounter.
The Profile Visitor software, which one can encounter on FB, and it not only sends out spam, but also can cause damage to your computer or wallet. Link to the PV is published in the news feed of a Facebook user on behalf of one of their "friends". In the description of the software it is reported that it can record a list of those who have visited a user's profile to later show them on the dedicated site. It requires permission to publish content on a user's page to activate the application, including the permission to update a user's status, photos and etc. If a naive user clicks the "allow" button, a link to this application instantly appears on the page of their profile and in the news feed of all of their friends. Although even if a user does not give their own permission to publish on their own behalf, no matter who is registered on their friends list, they will be marked on the "photo", which is an advertising banner-link of the application.
After accessing the Profile Visitor in a user's browser, a site created by the attackers, containing a dynamically changing array of links, automatically opens up. By clicking on any of them, a user will be redirected to various fraudulent sites, the content of which depends on the AIPI address of a visitor. Some of the sites require you to specify the details of your credit card in order to use the software, others suggest entering a mobile phone number in a special form and entering the code received in an SMS. Fraudsters sign a person for a certain paid "information service", for the provision of which a certain amount will be deducted from their credit card every month. A user's page will get stacked with links to all sorts of different sites, lotteries, online casinos, psychological tests, personal dieting services, and others.
While this Facebook hack scam is not yet blocked by FB's administration, experts strongly recommend to be vigilant and to avoid it at all costs.
Facebook friend request scam
If you have received a friend request from a person who is already on your contact list, chances are high that you are in the scammers' field of vision!
Here's how this Facebook scam works:
The attackers create a copy of the existing FB user page using real photos and other additional information. Then send a request to add them as a friend to all people from the contact list of a victim. Experts warn us: if you add such a "friend" to your friends again, taking them for your real friend, the attackers can learn a lot about you: from your posts, location, date of birth, photos, etc. Fraudsters can also send messages to your friends on your behalf, trying to collect all the necessary information about you, lend money from them, or even try to meet with your friends IRL.
Most often, fake accounts of your friends are used to get money out of you. If you receive a request from an existing "friend", make sure that the request is real before accepting it. And of course, do not thoughtlessly accept requests from strangers. In addition, right now it would be nice to update all of the security aspects of your FB profile. The goal of it is to make it so that only your friends can view your profile, photos and all sorts of information. Another step in the fight against fraudsters may be limiting access to the friends list. To do this, open the Friends tab and in the row "Who can see your list of friends?" select "Friends only".
This scheme can take on the form of a dating scam, trying to get a user (most of them are male) to press a link. This is quite widespread among all of the dating public pages on FB out there. Be vigilant and keep in mind that online dating scams are quite common.
What should you do in order to not to fall for this scam on Facebook:
Carefully check friend requests. Carefully view the profile of new friends. Make sure that the new request does not duplicate the page that is already on your list.
Remember that your friends can hack too. Therefore, do not go crazy on all the links, even if they were sent by your friend.
Carefully look at the spelling and grammar – there are often typos and ridiculous errors in the letters of fraudsters.
Follow the posts of friends. Warn an account owner if your friend suddenly begins to publish data about quick money schemes without investments, scandals involving stars, asking for financial help, etc. Try to inform them directly about their weird profile activity. If a person rarely enters Facebook, then they may not soon realize that their page has been hacked.
Find out how to report a scam on Facebook. Here's a detailed guide on how to do it.
Is Facebook on fire a scam?
Facebook On Fire is, in theory, a profitable app that allows you to get 30k dollars per month. Now, to me and most of the experienced users of the worldwide web here, this will sound as the most blatant scam that you can find online, and it pretty much is.
It claims that it utilizes Facebook's "loopholes" in order to get you all of that sweet money, but if you dive into it, try to find out what exactly is supposed to bring the money into your pocket – there is nothing. There is no mention of what exactly this loophole should be, I mean, how can you even fall for a scam like that, people are just giving out 30k dollars per month, but it seems like thousands upon thousands of desperate users fell for this scheme.
This new Facebook scam claims that there is some trading involved in this, but trust me, just try to search for this dreaded software in Google, there is no trading involved in this entire thing, it's the most obvious scam that we have seen in the past few years and you should avoid it at all costs.
Just as with any other magnificent scheme of profit, there is a financial guru behind this one, well at least how it looked from the start. It seemed like the guy by the name of Joseph Magnum is behind it, a very successful man, but it turns out that he is just some stock image dude that they've slept on their ads as a believable person to promote their product, pathetic.