Tinder Scam Stories: Is It Really Safe After All?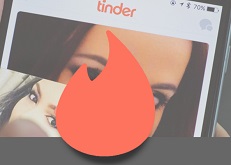 Recently, Tinder revolutionized the world of applications for dating sites. Thousands of people have found like-minded people and created families.
But today the situation has changed a little. Are you sure that there is a live person on the other side of the screen? If so, you do not need to be so sure - modern Tinder is full of bots who need your money and personal information.
It's very simple: the bot skillfully depicts a living person while you correspond. At the initial stage of acquaintance, just few general phrases do their job to convince a potential victim that he or she is communicating with a living person. Then you get a link. This link is a trap, although the site on which it leads looks quite solid and absolutely safe. But in fact, this site was created to take over your banking data or infect the phone with a virus. No romance.
How Can I Detect Them?
You will be able to recognize Tinder scam according to few typical requests. The most popular of them is the request to transfer the communication to another messenger - Telegram, Skype, Viber, even to iTunes chat. For what, you ask? But this is much more convenient, besides there you can exchange piquant photos and videos ... usually these arguments are enough that the victim is caught in the network. If you are not interested in erotic photos of the interlocutor, but you adore to play games, well, for you, too, there is a link ... the offer to play an unknown online game is a trap!
You can recognize these bots by attractive but limited phrases that they use.
You can also recognize Tinder bots from photos in their profile. Scammers use photos of professional models from the Internet and sometimes from pornographic sites to attract new victims.
Bots communicate through an algorithm - this is their weak point. If you always get the same answers to your questions, you can look for a new friend, because you are dealing with a virtual fraudster.
Is Tinder Safe: Dating a Scam
Bots-scammers is not the main problem of Tinder. A year ago Tinder users could be described as young, educated people engaged in modern technical and journalistic professions, with an open worldview and an irresistible desire to find like-minded people. However, the popularity of the application is constantly growing and today Tinder has ceased to be the place of hangout of the global "hipster club". Now this is a common dating application, where it's very easy to get caught in a network of real scammers. Their traps are much more sophisticated than the algorithms of scam bots.
Modern scam on Tinder is designed for long-term communication and a big profit in favor of scammers at the end. That's why it is so dangerous. A potential catfisher can very long and patiently communicate with his victim in order to create a decent image, which inspires absolute trust. These people do not know the feeling of shame or remorse. In addition, they are great actors. They can easily portray sincere sympathy, joy, sadness and any other emotion if it helps to take your money or personal data.
So is Tinder a scam? In some sense - yes, it is. But we must say that they try to fight the scammers. For example, they require their users to link an account in Tinder with accounts in popular social networks, Facebook and Instagram. But this is not very effective. Creating fake profiles is a very easy task for professional scammers.
In addition, lovers to profit from someone else's account will try to transfer communication outside the application as quickly as possible. The fact is that the application can denounce users whose activities seem suspicious, including based on the content of the correspondence in the internal chat. But your communication in Telegram or Skype, and in some cases even on the phone, is not controlled by anyone. Therefore, if your interlocutor offers to postpone communication in an instant messenger immediately after matching, this should aware you.
How Can Scammers Use My Personal Data?
Scammers have become more cunning. Only a small part of them will ask you for a money transfer, since this scheme is already very outdated and a lot of articles on the Internet have been written about it. Most scammers need your bank card details. Their sale brings more profit and leaves fewer traces on which it is possible to find out scammers. Here's how it works.
The data of bank cards, intercepted on the Internet by owners of Tinder scam profiles, is often sold on the black market. In September, a group of scammers were recruited in the United States, who, having bought data from real debit and credit cards, illegally transferred them to transcoded ones - to spend money for their own purposes.
Usually, scammers went to the store of a large trading network Walmart and bought goods, which can then be resold - for example, the iPhone. As Detective Jason Howe of North Carolina noted, the scammers took several cards, as there were some problems with them in the terminal and payment could only take place from the fifth or sixth attempt.
How Can I Recognize Human Tinder Scammer?
Check their profiles in social networks. They should not look too glossy. If you use social networks, you will immediately understand that there is something wrong with the profile.
The theory of 6 handshakes is not such an exaggeration. If your new friend says that he or she lives with you in one country or even in one city, you probably should have the mutual friends or something approximately similar to this.
Verify personal data of your new friend by socialcatfish.com or other similar services.
Forget about giving money to strangers once and for all.
If you received typical Tinder scam text like: "Hi, how are you? What kind of relationship are you considering? If serious - leave your number, that there's no need to lose time ", block this person or even report scam.
Real Tinder Scam Stories
We changed the names of victims of fraud and the geography of places of events for security reasons. In the rest the stories completely coincide with reality. Learn from other people's mistakes.
" Few months ago I registered on Tinder. After two or maybe three weeks of using it I was matched with a nice man. It turned out that he is very far away and he is an officer of the US Army. As soon as we started the correspondence, he said that he wants to delete the account on Tinder because he already found "the one" - that is me. I agreed and we transferred the conversation to Skype. Everything was fine until he asked me to send him a "care package". How could I refuse a charming man in military uniform? . He gave me his email address, registered at the domain of diplomats.com. I found the goods for the "care package", made the payment and only then realized that it was a scam. But it was too late. I lost 278$ and suffered an emotional trauma. It was terrible."
You won't find similar romancecompass scam because developers implemented technology that blocks users that share personal data in chat room.
"Bill Fisher contacted me in November. He was my perfect match. But as it turned out, only in my dreams. Once he offered me to chat via iTunes because it is more convenient for him. I agreed. But immediately after we transfered our communication to iTunes, he asked me to send him a gift card. And...I did it. It was so stupid! He deleted his account from Tinder and disappeared from my life."
Many of our users ask is romancecompass scam? Of course, no. We can say, that our privacy and security policy is one of the most reliable on Internet. The biggest part of scam schemes do not work here due to modern security technologies implemented on the site. The safety of romancecompass users is provided in highest possible level.