Is ScanGuard a Scam?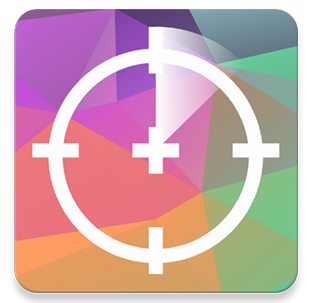 ScanGuard reviews are quite controversial and just diametrically opposite. Some of them claim that it is legitimate, others give ScanGuard scam schemes and call it useless. No matter which side you are, one thing is certain, ScanGuard has been on the market for long and is not going to lose its positions. Is this just the company's unreasoned politics or is the service that bad? Let's not judge only from the reputation that it has on the Internet and try to look soberly at the pros and cons of ScanGuard ourselves.
Adequate prices, friendly interface and customer support that is effective – at first sight this antivirus has absolutely all points to be a competitive product. What is more, tempting offers for a discount during the first year attract users and make them close eyes on various negative ScanGuard reviews?
What is ScanGuard?
ScanGuard is an antivirus program with various good features, simple interface, and an understandable working algorithm. The company's main focus is on the privacy that is why different options for assuring it are provided, you will not have a hard time choosing as all of them are worth. It comes in different packages easily installable on all devices and operating systems, from iOS to Android and Windows. At first, you get a free trial version and after you pay for the full version, you still get a guarantee of receiving your money back during a one-month period.
The key element of the ScanGuard program work is aimed at the safety and protection of the personal information of every user, no matter it is installed on the corporate computers of a big company dealing with million-worth information, or aimed at providing privacy for the protecting data of a regular customer. For each of your purposes, you are given three options to choose from, the price range has packages for everyone. The more expensive the plan you buy, the more premium features you get and, as the company claims, real-life scans will not slow down your computer. They say that the program does the work for you while you are involved in your regular tasks on the computer.
The List of Pros and Cons
What are the main advantages and disadvantages of the antivirus according to the company's claims and users' reviews? Among the pluses are:
-Presence of the VPN
-Boosting tools able to speed up the performance
-Competitive pricing for different packages
-Parental advisory control features
-The program can be run in the background mode
-Synchronizing accounts for different devices
What are the ScanGuard's weak sides?
The free trial month does not compensate drastically rising prices for the further using of the antivirus and various not grounded additional expanses
-No respectful tests or reviews from big authorized platforms are available
-It seems that there no real users' comments and all the positive feedback were paid
-Free trial (without paying in advance and receiving one free month) is possible
Despite the drawbacks, sounds too good to be true. But is ScanGuard legit?
Is ScanGuard legitimate?
Let's proceed to our ScanGuard review. In reality, users should in most cases ignore the information and scan results provided by ScanGuard, because none of the ScanGuard cyber threats are in the system for real. This software does its best to take advantage of the gullibility of potential victims and assures them that their computers are infected. This is not related to Microsoft Corp. In fact, this is the creation of cybercriminals designed to trick money from regular customers. In order to get rid of them and start using your computer as always, you must remove this virus from the system. Reported infections are either grossly exaggerated or do not even exist on your computer.
Instead, you should remove ScanGuard rd from your computer as soon as possible, because it is a scam. Is ScanGuard safe? It doesn't cause any harm to the system except for occasionally slowing it down (although they say it does not) but you should not keep it on your computer if you want to avoid some serious problems. If you keep using it, it can start implementing trojan files into the system itself. Because in addition to fake system scanners, ScanGuard will also display misleading messages that your computer is infected and at the risk of malware. It spreads through the backdoor of trojans that can find a security hole on the target computer, and then download all the malware files. Is ScanGuard a scam? All the facts say so.
A fake registry cleaner, called RegistryClever, gets installed with the program. It begins to scan the system for malware and displays constantly adding threats, stating that your computer has many signs of malware, spyware, trojans, keyloggers, etc. Some of these files may be legitimate, your system files, therefore, after removal, you may find problems with the computer - it will not work properly. If you find that your computer is infected with this rogue program, use the removal guide below. So, is ScanGuard a scam? Yes, and you should delete it as soon as possible using the instructions given.
How to get rid of ScanGuard
ScanGuard Antivirus is a misleading anti-spyware application, which should be removed if you have installed it earlier. It only provides you with constantly popping-up messages informing about the system of damage, viruses, and infections. Thus, it is obvious that ScanGuard cannot be trusted and should be removed as quickly as possible. If you paid for the program, contact your credit card company and dispute charges.
Do not download or buy it and block ScanGuard.com using the HOSTS file. Remove ScanGuard because it will slow down your computer and also allow more malware inside. It is highly recommended that you run a full system scan using the Anti-Malware tool from a different administrator account on your computer, as this affects only one account. You should find ScanGuard and disable it, therefore, additionally run the updated Anti-Malware tool and eliminate all files infected by this virus. Anti-Malware tools can be used to detect additional infections. You can install another malware-fighting program than your trust and use it to detect files that have been infected but if you have never dealt with such programs and will be installing it for the first time, be very careful during downloading anything from the Internet.
After you have got rid of any spy files and infected folders, restart your computer, and then change the date back. Click the Start button, and then click Control Panel -> after that, run a full system scan with the anti-malware program. Just download and install one of these applications and it will automatically detect and eliminate the threat. You can use other reliable anti-malware applications of your choice. In addition, because of the trojans, the spread of malicious code, do not forget to clear the HOSTS file from redirection. In case it is too late and your computer is already infected, you can try manual deleting of the ScanGuard but this requires some special skills. In such a situation it is better to turn to a specialist to save the system without any damage.