Are Russian Dating Agencies a Scam?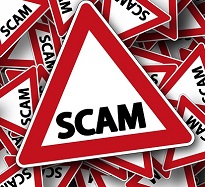 There is a general misconception that Russian dating scams are the most dangerous and widespread. But think again, how can this thing be real? Let's think about the question from more concrete side and get some specific conclusions. An average Russian dating agency is paid to let as many potential dates search for a partner. Those agencies are quite popular. Would they risk their reputation, letting scammers work for the company? Yes, dating sites are always a hit or miss situation, but why would large establishments hire or promote anyone that could possibly ruin the entire client base?
How to Detect Russian Dating Scam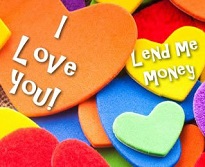 Dating sites are overall a great opportunity to meet someone special online. You can see each other's profile, share information. But wait, do we really have to be so opened to strangers, even to the most charming ones. Come on, everyone at least once in a lifetime told something they regret telling. So what are the signs of dating site scams? How to avoid them and be more clever then children who dared to go inside a minivan for a candy? Sorry, that went dark. Here we go: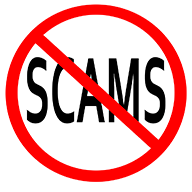 I cannot say that each and every connection with a foreigner online is a dating scam. However, better be safe than sorry. Therefore, it is essential to know how to detect online dating scams at their early stage not to be hurt and robbed. There are some tips prepared based on real stories for those who enjoy online dating and want to know how to avoid scams.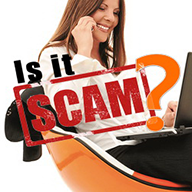 Stay safe – this is the number one rule for people who enjoy online dating services. Following some simple rules will help you to avoid scammers and feel safe while searching for love online. There is even Safe Online Dating Alliance created for you. The Alliance suggests dozens of stories, which may help you realize that you are on the wrong track or dating the wrong person, for example. I cannot say that online dating is much more dangerous than real life dating. It's new and often unreasonably withheld. Still, better safe than sorry..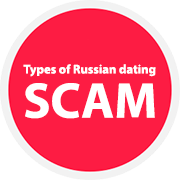 There are people who create fake social media accounts besides their real ones. Some do it just for fun while some want to be present online incognito. However, there is another group of fake accounts – they are created with dishonest and sometimes even illegal aims. Probably, you've heard about numerous fake profiles of one celebrity existing on several social networks. A person that creates this "celebrity" profile writes in the name of that famous person impersonating him or her. Unfortunately, many people truly believe that they were added to friends by a real celebrity.
Russian Dating and How to Avoid It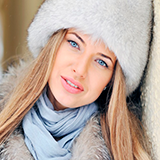 Why do people create their profiles on online dating sites? The answer is obvious: they want to meet their potential partners. However, some people take advantage of the dating websites in a dishonest way. Doing something online, especially meeting people, always implies a certain level of risk. You need to be cautious in order not to swallow the bait of a scammer operating on an online dating site.
A scammer is a person (either man or woman) who creates a fake profile, uploads other woman's photos and starts sending letters to different men. His or her main purpose is to meet a man, communicate with him, and then swindle him out of his money. These con artists are pretty easy to recognize, so you just need to be aware of their common schemes. Although dating websites verify the users' profiles, they can't be totally secure from scam because only you can understand whether you correspond with a real person or a scammer.
Common scammer's scheme
Usually, it goes like this. You receive a message from a beautiful woman, you start a conversation, and you gradually fall in love with her. She compliments and praises you and tells you about her virtues. When trust is established, she suddenly finds an excuse to ask you for financial help. She might mention her sick relative or tell that she can't afford translator's services, etc. You feel like you're the only one who can help her and you cannot but send her some money. Once she receives it, she is gone forever, your heart is broken and trust in people is undermined. The most popular type of scam is travel scam. In this case, a woman tells you she wants to visit you but doesn't have enough money for a plane ticket and requests a certain sum. Again, when she gets it, she disappears.
How to detect scam
In order to avoid scam, you need to pay attention to some warning signs signaling you're dealing with a scammer.
She writes first. It's not common for Russian women to start a conversation with a man, so if you receive a message from a woman, get suspicious.
She asks lots of questions. Analyze your dialog: if your interlocutor mainly asks questions but ignores yours, she wants to get more information about you and conceal her identity.
Her profile is scarce. Real women usually write much in their profiles because they think it's important.
She avoids real communication. Offer your interlocutor to have a video chat. A scammer will find any excuse just to avoid face-to-face communication.
She requests money. A decent woman will never ask a man she just met online to send her money.